In Memory
Anthony Oddo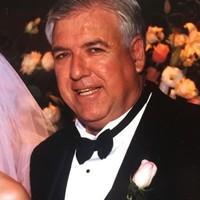 Anthony Oddo
In Loving Memory 1944-2019
Tony (75), was born on April 21, 1944 in Cleveland, Ohio to John and
Pauline Oddo. He moved to Los Angeles in 1946. Tony graduated from
Taft High School in 1962. He attended Pierce Junior College from
1962-1964 where he played basketball. He then transferred to USC
where he received a basketball scholarship to play his final two years as
a Trojan. Following his USC days, he went to serve in Vietnam as a
medic in the army from 1967-1969. Tony finally finished his degree at
Fresno State in secondary education. Tony married the love of his life,
Diane Ramos, on February 5, 1972. His love of coaching basketball led
him to teach/coach at Tulare Western High School, Cal State
Northridge, San Jose State, Cal Poly San Luis Obispo, Boise State,
Washington Union High School, Central High School and Fresno Pacific
University.
Tony is survived by a family who loved him very much led by his wife,
Diane, children Staci and Michael, son-in-law, Chris, daughter-in-law,
Kim and five grandchildren, Emily, Mikey, Hailey, Nico and Ty who were
the light of his life.
Special thanks to Dr. John Telles for his compassionate care and to
the nurses of St. Agnes Hospice for helping to keep our loved one
comfortable and providing support for our family.
Family and Friends are invited to attend funeral services on
Thursday, December 5 th at Holy Spirit Catholic Church. 9:30 am rosary
and 10:00 am service. Lunch to immediately follow in the Parish Hall.